1.  Go to the Dev site at
https://dev.telesocial.com
and press "go!"
2. Enter your email address and prove you are human.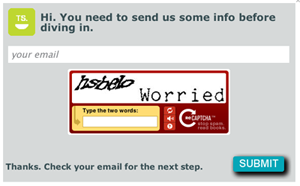 3.  Go to your email and click the Activate and Accept Terms link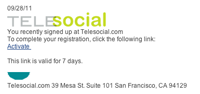 4.  Fill in the real Registration Form.
5.  Log in with your email and password and click "New App"
6.  Give the App a Name, and Icon, then click "Get a Key"
8.  Set up your Network Information, like this one for a Facebook App
9. Get your Telesocial API Key on the main App page